Meet the Staff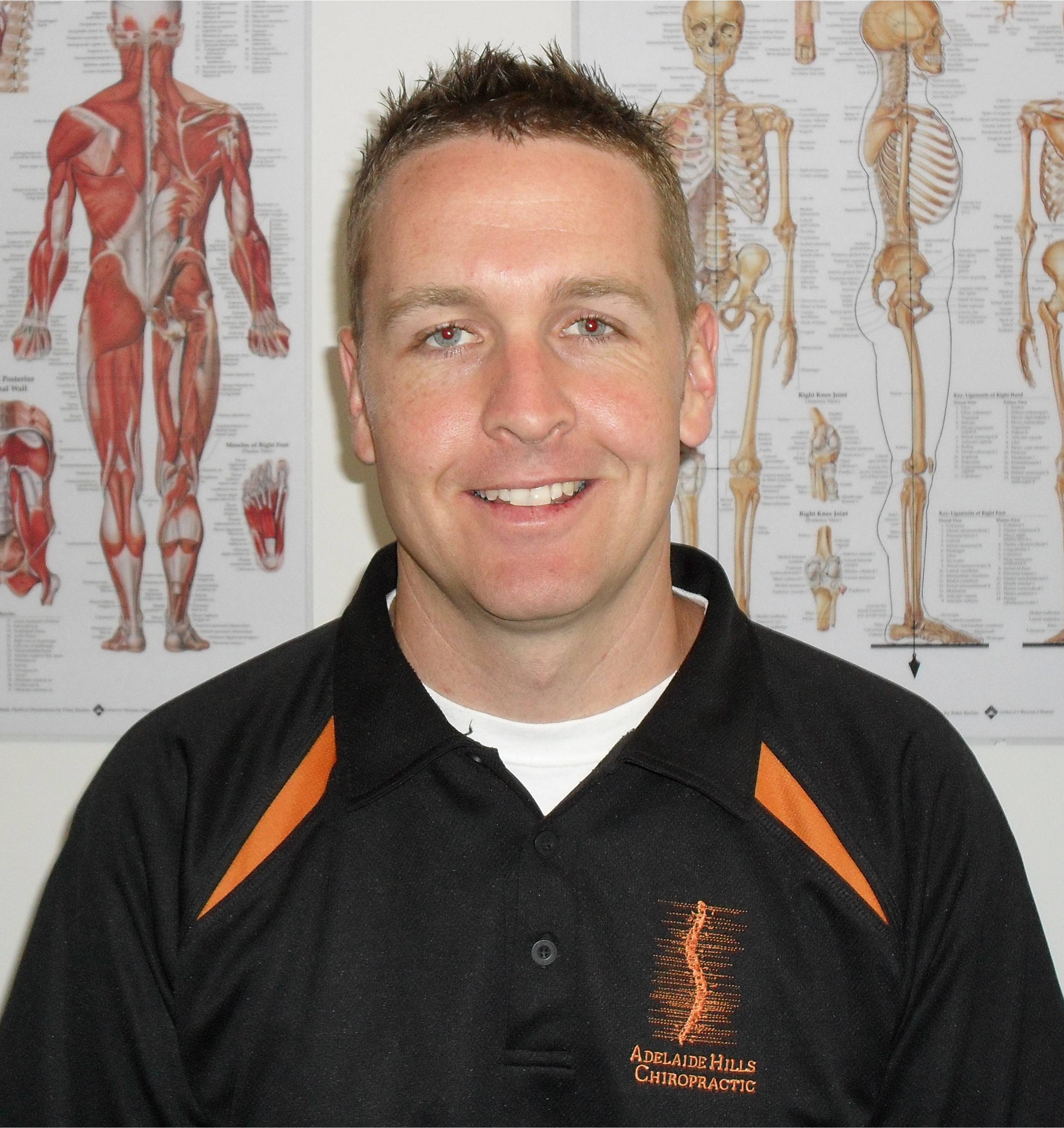 Warren has been working as a Chiropractor since graduating in 2002. After working in a multi-Doctor practice for five and a half years in Adelaide, he opened up Adelaide Hills Chiropractic in August 2008.
Dr Young's major focus is improving the health and lives of everyone he comes in contact with, so apart from precise, gentle Chiropractic care, he also offers wellness and lifestyle advice.
A particular interest area for Dr Young is in paediatrics (babies, toddlers, and growing children), having completed numerous courses in this area.
Warren's education started out at Flinders University where he completed a 3 year Bachelor of Science degree, with major studies in Neurophysiology and Biology. After graduating, he was accepted into, and completed, the 5 year double degree program at Royal Melbourne Institute of Technology (RMIT). Dr Young is currently completing a post-graduate Wellness Certification Program, which will enable him to give expert advice in the area of health, wellness, diet, exercise and emotional wellbeing.
Dr Young is a member of the Chiropractors' Association of Australia.
Jodi joined the staff in March 2012. Jodi has experience with running her own business in the past and her knowledge, friendly demeanor and customer service skills are an asset to the front desk team.
Chiropractic Assistant / Office Manager
Shontelle joined the team in September 2015 after previously working within the industry in other practices over many years. After moving to the hills, Shon re-entered the profession and we are happy to have her as part of our team.